IS THE BIRTHDAY PROBLEM REALLY A PROBLEM?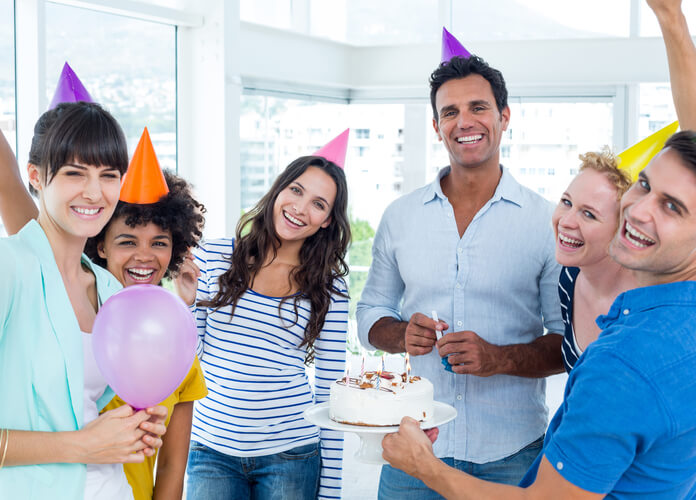 Imagine that there are 23 persons filling in their job application forms. What are the chances of two people having something in common? Think they are very low? In fact, you are so much mistaken because there is a 50 percent probability that two of them share the same birthday! This may seem extremely surprising – even false – but it's true! From a mathematical point of view, the above calculations are based on the probability theory and are known as the birthday problem or paradox!
Who turned birthdays into a paradox?
Richard von Mises, a famous mathematician and scientist, is generally credited with the creation of the birthday paradox. Richard von Mises proposed the paradox in 1939.
In 1957, American science writer Martin Gardner described the birthday problem in his "Mathematical Games" column in Scientific American.
How it works?
At first glance, the birthday paradox seems to be a mystery that is almost impossible to grasp. However, if we add a bit of logic and calculations, the mechanism becomes very simple and clear. But before turning the problem around, it's important to mention that the paradox is true for 365-day years, so we'll ignore leap years:
The 1st person has a unique birthday
There is a 364/365 probability – as there are 365 days per year – that the 2nd person will also have a unique birthday
The 3rd person won't share his/her birthday with the first two people with probability 363/365
If we continue this chain of calculations, we will soon arrive at probability 343/365
Multiply the fractions together
Convert the result into percent by multiplying it by 100
The ratio is 50,7%
It's only natural that the more people in the room, the higher the chances:
With 30 people in the room, there is a 70,6 percent chance that at least two of them were born on the same day
With 50 people, there is already a 97 percent probability
With 100 people, there is a 99.99997% chance!
Math is fun, isn't it?
SHORT QUIZ
Question of
Elon Musk is the head of company...
Math facts
FUN FACTS ABOUT NUMBERS: 8 and 9
Welcome to the world of numbers 8 and 9! Find out how many sides an umbrella usually have, why the 2008 Summer Olympic Games kicked off at 8 seconds and 8 minutes past 8 pm, and what the most terrifying words in the English language are!
FUN FACTS ABOUT NUMBERS: 6 and 7
What President of the United States was the first to have his photo taken? Why does the name of ninth month of the year come from a word meaning "seven"? Read a compilation of fun facts about numbers 6 and 7!